2013 Calendars
December 26, 2012
Well, the world didn't end last week, so it's time to think about 2013.  The first step in planning the new year is finding the perfect calendar to record all your appointments, meetings, and (most importantly) vacations. Here are some of my favorites:
Arts & Crafts Block Prints Calendar: $12.59
I like the woodsy vintage look of these block prints.
Underwater Dogs Calendar: $11.19
You will laugh every month, guaranteed.  These are surprisingly hilarious.
2013 Letterpress Calendar and holder: $26.00
I got this for David for Christmas this year.  You know I have a thing for letterpress, and this is just beautiful.
Nature 2013 Desk Calendar: $16.00
I like the idea of following a tree throughout the year.  This one also comes with a little display case.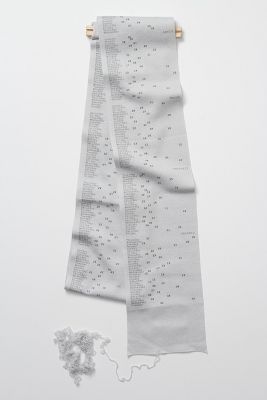 Unravel Knitted Calendar: $98.00
Yes, $98 is steep for a calendar, but this is such a cool conversation piece! Every day, you unravel a couple rows of knitting till it all runs out in December.  So cool.
Contemporary Wooden Shuffle Contemporary Calendar: $28.96
I love this perpetual calendar–it would look so clean and professional on your desk at work.