Easy Chairs for My Old Age
January 22, 2013
Today is my 30th birthday! I am very excited for my age to finally start lining up with my old-person lifestyle!  I mean, my dream day would include hours of knitting on the couch while listening to audiobooks and watching a Ken Burns documentary on PBS, so I've been preparing for for my own retirement for a while now.
In honor of this big birthday, I've decided to do a bit of dream-shopping for modern easy chairs to support my aching bones in my old age.  Here's what I found!
Nice and supportive, with good armrests for optimal knitting positioning.
This one reclines on rails, although I may need to reserve this for the last chair I'll ever sit in, since I'd probably be unable (also unwilling) to get out.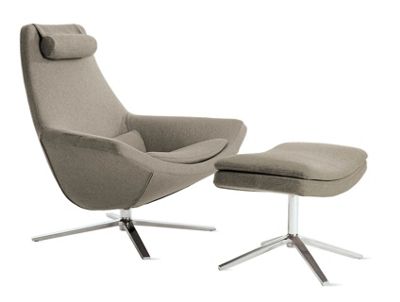 Metropolitan Chair & Ottoman: $3,895, $1,693 respectively (OMG)
Don't mind if I do.  If I spent this much money on a chair, though, I wouldn't be able to sit on it (let alone put my feet on it!)
Bliss Down-Filled Chair-and-a-Half: $599
This would be a great place to watch The Price is Right for hours every day.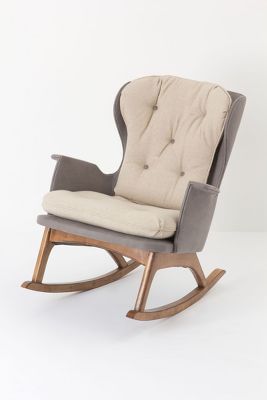 Colorblock Finn Rocker: $1,698
This is such a beautiful rocker.  Rocking is pretty much as close to exercising as I get right now, so it would be good to carry my fitness regimen into my old age with some style!
Dylan Leather Wingback Chair: $2,199
I shall call it my throne and from it, I shall reign supreme for at least another 30 years!